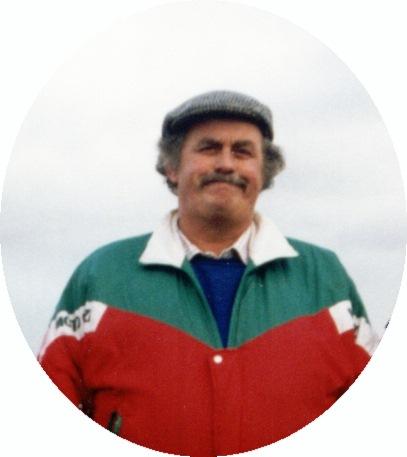 The John Davey Pages
The John Davey pages are having a Revamp, including bringing the information right up to date, and for next season making sure the statistics can be updated quickly after EACH Grand Prix.
Gerald and Chris are working closely together to iron out all the current problems and bottlenecks.
Keep checking back over the next couple of months for the updates.
A Note from John Davey
The idea of the "John Davey" Web Pages is to provide a record of all Sidecarcross points scorers (Drivers and Passengers) from European, World, British and other countries national championships, plus individual's records (CV's) of both European, World and British Championship points scorers. Added to this i have listed the great majority of all ACU sidecarcross meetings from 1937 to 1970 and the qualifying tables to the British Championship which ran from 1976 to 2002.

Where do they come from? Everywhere! Programmes "Green un" and "Blue un", "Motor Cycle News" and "MotorCycling", books English and Dutch, and many magazines from European countries, plus some special help from "Alex Hodgkinson" and "Chris and Jan Helm". More recently others like "John Turner", "Mike Guildford" and "Nick Thompson" were all approachable and helpful.

Its not complete, many drivers and passengers Christian names are missing, plus no doubt many of my own spelling or other errors, so please let me know however obvious it seems so we can get it right. All i ask is for corrections involving points to have some sort of evidence provided.

Remember that the actual and "equal points" lists are only a guide to who was the best! For an explanation see relevant pages.
All corrections, suggestions etc to me (Only English Spoken) to contact me via e-mail click here.
Finally we have to thank Gerald Connolly for this opportunity and for his expertise without which this wouldn't have happened. 2
---
Visitor number
since 1-Feb-2005